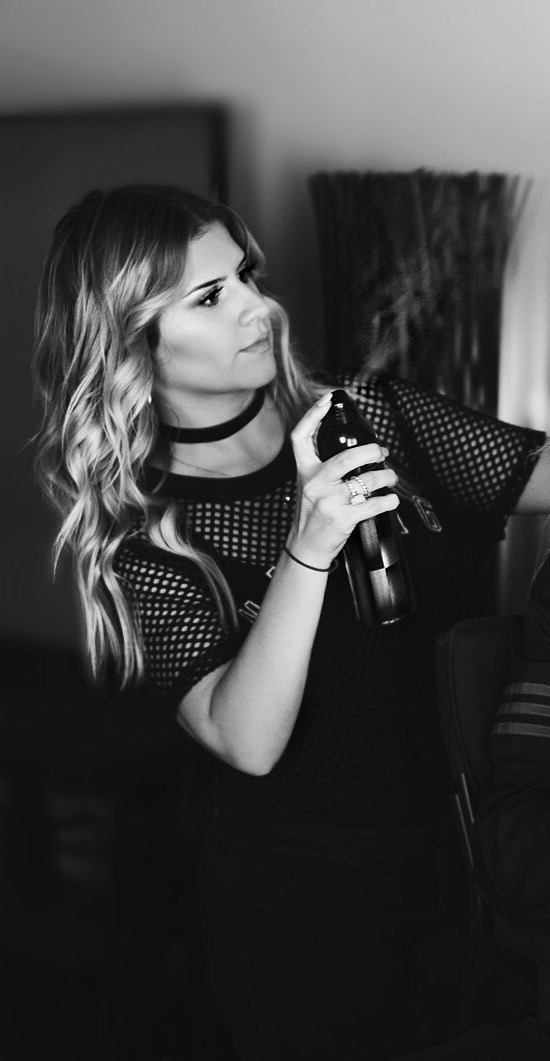 Kaitlyn is passionate about empowering women to look and feel good within themselves. She continues to make education a priority and strives to provide a welcoming atmosphere and feel good experience. Leaving behind the big city lights of Washington DC, Kaitlyn moved to the beautiful beaches of the Emerald Coast over 15 years ago. She spent a couple years at the University of Central Florida, just to self discover her inner passion for hair and makeup. Furthering her hair education, Kaitlyn studied at the Vidal Sassoon Academy in Santa Monica, CA. Los Angeles made a huge stamp on her heart and career. She later had the opportunity to work at the Cannes Film Festival in Cannes, France. She has worked in Seaside, Florida for the past 6 years as a hairstylist and makeup artist. Kaitlyn loves to utilize a client's natural canvas to create and paint the most complimentary color for each skin tone. She is mostly inspired by the beach she lives near and enjoys bringing the waves and salty air to her clients hair.
See some of Kaitlyn's work below…
book your appointment with kaitlyn
Kaitlyn is excited about her time with you to help you focus on achieving your hair style goals. Please fill out the form below so that we can be prepare the perfect service for you in advance.

Please upload 1 photo of your current hair unfiltered, front AND back. Please emphasize the root area. Also, send 1 photo of your goal hair (if you have one). Remember, hair color change takes time and Kaitlyn will strive to get you to your closest hair goal in one session. First time client appts usually run 3-4 hours depending on hair goal. 
If you would prefer a consultation in person the salon will gladly send options for available times, however it is not necessary. We look forward to viewing your photos!